MYRIDE®+ AT YOUR CLUB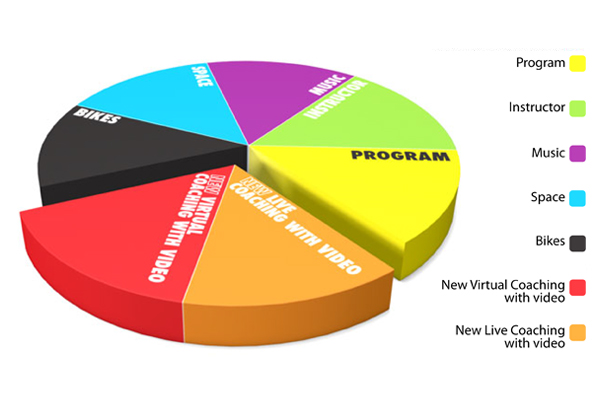 Myride®+ doesn't compete. It complements. It syncs seamlessly with the market's well-grounded Indoor Cycling resources. No matter which coaching principles or equipment you use today, or will use tomorrow, Myride®+ will enhance your offering.
HOW IT WORKS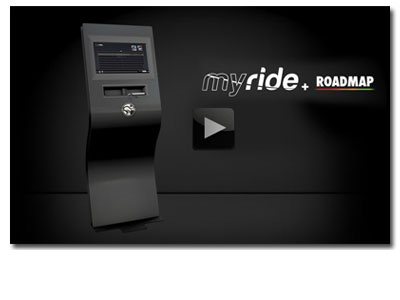 Myride®+ connects with your stereo system & projector or TV to deliver a sensational Indoor Cycling video experience. Myride®+ empowers instructors to teach live classes to forward-motion video & delivers virtually instructed workouts on demand. It also provides a fully automated virtual class schedule to make your studio programming that much easier.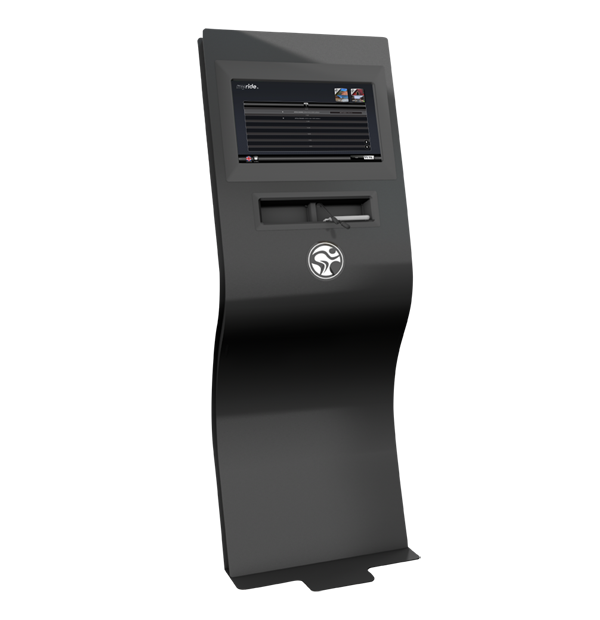 MYRIDE®+ HARDWARE
Myride®+ classes are powered by the installation of the Myride®+ Console, supplied by ICG® and its distributors.
MYRIDE®+ PROGRAMS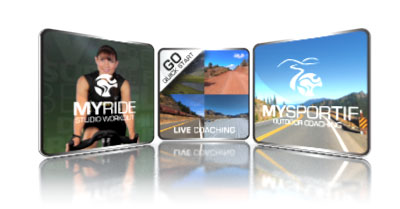 Programs are the types of video you can purchase with Myride®+.
Whether you're pumped to offer live instructor-led classes, or you
wish to offer a virtual workout, we have programs for you.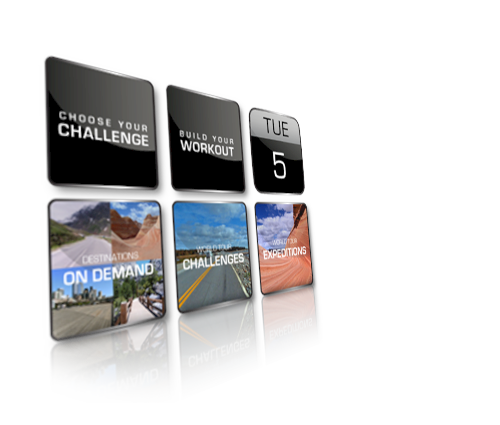 MYRIDE®+ FEATURES
Each of the Myride®+ programs has its own set of features. Our Live coaching features are designed to provide instructors with every option they require to teach a physically & socially engaging class to video. Virtual coaching features allow staff & club members to create and enjoy a variety of virtually instructed workouts.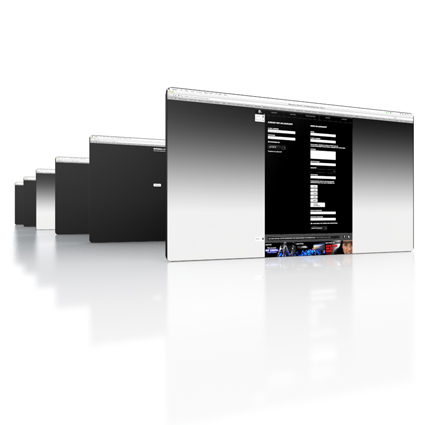 MYRIDE®+ EDUCATIONS
Team ICG® has pushed boundaries in tutoring instructors to teach to video. With Myride®+ education accredited by leading international organizations and delivered on a pioneering online platform, and with trainings held at our global Team ICG® academies, we have your instructors, staff and investment fully covered.
MYRIDE®+ TUTORIALS
See what makes Myride®+ the world's most powerful way to present and teach to video. Learn how to create video playlists, sync to music, alter scenery and terrain profile at the touch of a button. Not to forget, learn how to run virtual classes on-command or by weekly schedule.
VISUALIZE YOUR MYRIDE®+ SPACE
Flick through our conceptual 3D spaces above and visualise how great your Indoor Cycling space can become.
From small, medium and large studios, to gym floor models - we have captured it all.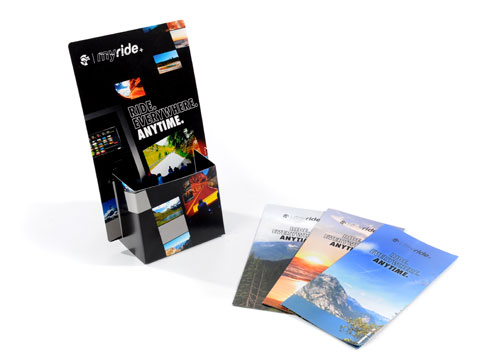 MYRIDE®+ IN CLUB MARKETING
To ensure your marketing team has everything it needs to take your cycling and fitness community by storm, we have created the Myride®+ In-Club Marketing Pack – providing you with HD vistas, posters, movies and more.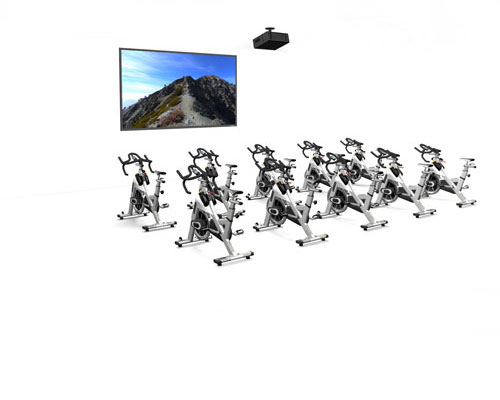 MYRIDE®+ AUDIO VISUAL
We have chosen not to sell audio-visual (AV) equipment because ICG® specializes in cycling, not in AV. You will receive better service and ROI from local AV providers, people who specialize in what they do. However, we have gone the extra mile and created AV guides to ensure you get the very best from your budget and your Myride®+ Studio looks spectacular.
MYRIDE®+ CLIENTS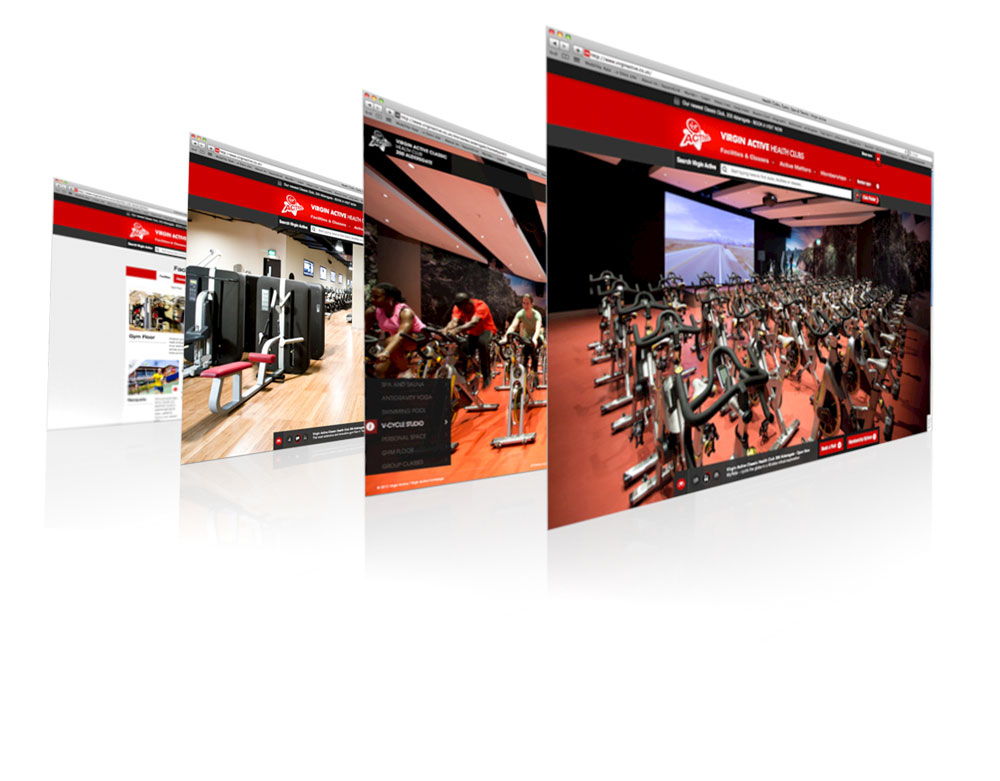 Don't take our word for it. Read and listen to leading global brands and clubs around the world that have jumped to be the first to launch Myride®+.
MYRIDE®+ ON FACEBOOK
Follow the Myride®+ revolution on Facebook. View movies and photos from our latest shows, clients and more.
Plus read business related posts on why, how and what makes Myride®+ successful.
MYRIDE®+ CLUB LOGIN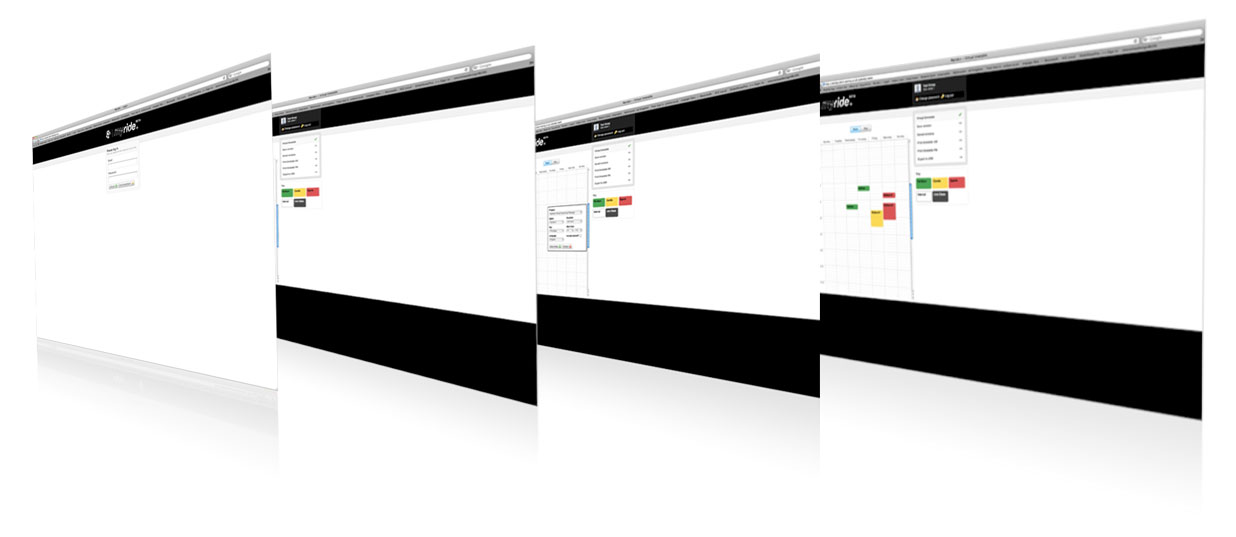 Already joined the Myride®+ virtual coaching movement? Awesome, start scheduling your classes now.
Log in with your username and password provided at sale. To get a refresher
on how to build your schedule watch our video tutorial below.
If your Myride®+ Console is not web connected download our latest software here. Please download, save to USB and insert into your console, it will only take a few minutes.
TECH SPECS